Webcroz, a top-tier software development firm, prides itself on providing custom software solutions to businesses. One of their recent clients, Interactive Med Systems (IMS), approached Webcroz with an ambitious goal – to create a telemedicine platform that would streamline communication between patients, doctors, call centers, and pharmacies. With a keen understanding of IMS needs, Webcroz went above and beyond to develop a revolutionary custom software solution.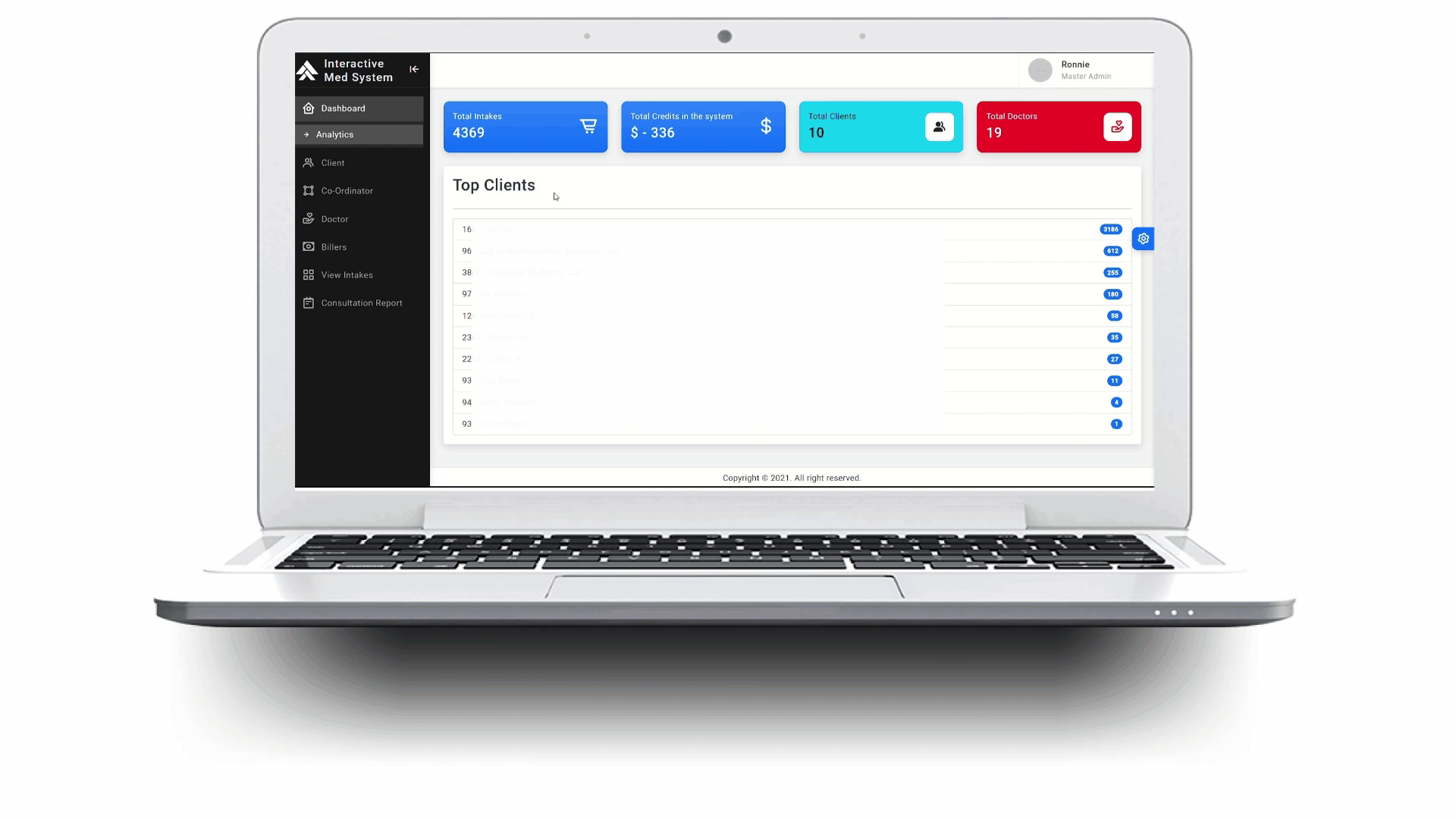 The platform they designed allows for efficient communication between all parties and offers seamless scheduling and appointment management. Also, it provides secure patient data management and easy prescription filling.
Webcroz faced a complex challenge in developing a telemedicine platform. The platform needed to be scalable to handle a large volume of users. At the same time, it should provide a seamless and user-friendly experience for all stakeholders, including patients and doctors.
1
Conducted extensive research and analysis to identify and integrate the latest technologies to ensure scalability.
2
Collaborated closely with end-users, particularly patients and doctors, to create an intuitive and user-friendly platform.
3
Implemented rigorous testing protocols and continued to gather feedback from users to fine-tune the platform and optimize performance.



Achieving Success through Webcroz IT Solutions & Services
Webcroz's IMS-specific software solution has transformed the telemedicine business. The platform's popularity among patients and physicians is rising, demonstrating its success. Thanks to its scalability and user-friendly interface, patients can now easily receive speedy, effective medical care. The platform's specialized script pad and built-in chat feature have simplified medicine prescriptions and communication, leading to better patient outcomes. Webcroz created a scalable, dependable, and effective platform using Flask, Jinja2, JavaScript, MongoDB, and AWS. The platform has changed the game in the telemedicine sector thanks to its capacity to manage many users while delivering a flawless user experience. This achievement demonstrates Webcroz's capacity to provide clients with custom software solutions that exceed their expectations.
Webcroz's innovative solution has transformed telemedicine, making quality healthcare accessible to patients from the comfort of their homes. The platform's success has cemented Webcroz's position as a leader in the custom software development industry, with its ability to deliver tailor-made solutions that meet its clients' needs.
We have some easy steps
to process
We shows only the best websites and portfolios built completely.
Initial consultation
The first step was to conduct an initial consultation with IMS to understand their needs and requirements. Webcroz team listened carefully to IMS's vision and discussed possible solutions.
Proposal
After gathering all the necessary information, Webcroz presented IMS with a detailed proposal outlining the scope of work, project timelines, and cost estimates.
Project kick-off
Once IMS approved the proposal, Webcroz initiated the project kick-off process. This involved setting up project management tools, assigning a dedicated team, and scheduling regular meetings with IMS to ensure alignment.
Design and development
The design and development process started with creating wireframes and user interface designs for the telemedicine platform. Once IMS approved the designs, the development team began coding and building the platform.



Our awesome client's review on our work.
Working with Webcroz has been a fantastic experience from start to finish. They truly understood our needs and exceeded our expectations. The platform's design and functionality are excellent, and we've received positive feedback from our patients and staff. Webcroz's ongoing support and maintenance have been exceptional, and we look forward to continuing our partnership with them in the future.