Custom Software Solutions For Your Business
Webcroz brings power to your company with innovative ideas and professional, creative, and affordable custom software development services. Partner with Webcroz to create powerful custom software solutions to increase business productivity and help you stand out in your market.
Revolutionize Your Business with Custom Software Development
Get innovative and cutting-edge IT services to handle any of your particular business needs. Webcroz has years of experience and provides various custom software development solutions to create and deliver the ideal solution that fits your company's requirements.
We support the entire creative software development process, which specifically addresses your firm's demands, difficulties, and objectives. Also, we comprehend your needs and, using the highest level of business proficiency, transform your ideas into actual outcomes.
So, contact us! We promise you a reliable software solution.
At Webcroz, you can find the best software services. Custom software development covers design, development, and maintenance of your software according to your requirements. Our goal is to deeply understand your project and provide you with a unique process with no challenges. There are clear benefits both for custom software and "off-the-shelf" solutions. Also, we promise you reliability and higher performance by choosing a custom business software development solution.
We Provide:
We provide 100% ownership
Our company offers full flexibility
We can boost your business performance and be a valuable asset.
We offer the perfect stack for your exclusive business needs and goals.

 
Webcroz provides innovative solutions for various business verticals. We enhance your software with unique features and functionalities that are tailored to your specific requirements. So, what are you waiting for? Be the first one to enjoy our best quality services!
Medical/Pharma
Financial
Health/Fitness
eCommerce
Real Estate
Education
LMS (Learning Management System)
Logistics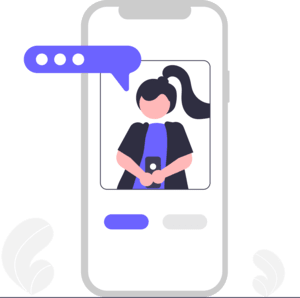 Pricing Plan For Your Custom Development
Starting From
$599$799
UI / UX
Stock images
FrontEnd
BackEnd
API Integration
Complete deployment
Frequently Asked Questions
Generating a software product specifically suited to your business requirements and activities is known as custom software development. Also, it stands apart from others since it is typically built from scratch and lacks comparable products because it meets specific objectives.
The cost of developing software varies depending on several variables, including the size, scope, and kind of software project. However, the average cost of developing custom software might range from $10,000 to $200,000.
The time of developing software varies on the demands and requirements of customers. We also provide time depending upon the program's complexity, and the length of the project. Therefore, it might take three to nine months or more. Each stage of the software development process takes a variable amount of time, depending on the complexity of your project. For example,Gathering requirements could take 1.5 to 3 months.,It can take 2 to 3 months to design software.,Prototyping and software development could take two to six months.,Testing may take 3 to 6 weeks.
Our awesome client's review on our work.
Worked closely with our development team and delivered what we expected on time. Webcroz demonstrated exceptional professionalism.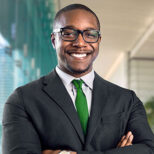 Working with Webcroz has been a fantastic experience from start to finish. They truly understood our needs and exceeded our expectations. The platform's design and functionality are excellent, and we've received positive feedback from our patients and staff. Webcroz's ongoing support and maintenance have been exceptional, and we look forward to continuing our partnership with them in the future.

"I am very pleased with the work I recently received from the group. The project was completed on time and to an excellent standard, and the communication was excellent throughout the process. They were able to make changes quickly and efficiently when asked, and I was very impressed with their professionalism and flexibility. I appreciate their hard work and look forward to working together again in the future."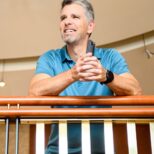 Attention! In order to benefit from the top-notch services and packages offered by Webcroz, signing up is a mandatory requirement. With our expertise and dedication, we ensure to turn all your ideas into a successful project that exceeds your expectations.